Catching Your Dreams
Paint a dream catcher along with me on Wednesday July 8th at 6:30pm MST.  We will meet through a Zoom link and catch our dreams in this painting. It will be recorded and emailed out to you after the event so you can continue to paint as many dream catchers as you want. Supplies you will need is a 12″x24″ canvas, your favorite selection of acrylic paints, and a few brushes. My favorite colors are: magenta, cad yellow medium, phthalo blue, violet, bright lime green, white and black. The cost for this workshop is $37 and I will send you the link once you have registered.
Calling All Angels Workshop – Online workshop coming soon
Join me for  a meditative art journey to paint your own beautiful angel wing. When life is a struggle it is a sure sign we are trying to do it all alone. We have support, and we can call on this energy to help lift us from the ego energy of the world to one of grace and ease. This workshop will focus on calling in the support of your angels as you paint. We will begin with creating sacred space and a meditation each night of this workshop that will help you align with your higher powers, your guides and your angels. Paint your angel wing for yourself or as a gift for someone who needs a little support.
Buddha Painting Event
Join me to paint Buddha through a meditative art journey. This is a painting experience you have never had before. We will create sacred space to infuse the energies of love and gratitude into your own painting of Buddha. Then I will walk you through the painting process. This is an easy step by step painting lesson that anyone can do. We will spend three painting dates together to create this painting so it will be a beautiful, peaceful meditative art experience. You painting will exude the energy of love, peace & gratitude into your home space as you enjoy it. The 3 part session is $125.00 total and all supplies are included. You can bring your own sacred objects, crystals, beads etc if you would like to place in your space as you work. No experience is required to enjoy this beautiful journey.
Sessions will begin at 7:00pm – 9:00pm
Choose your session. Deposit is required to hold your space.
Due to the popularity of this event 24 hours notice is needed to apply your deposit to another art event. No cash refunds are given.
Directions to the studio will be sent through email once you register.
The Creation Guild Studio is 15km outside Olds and just 25 km south of Red Deer in a beautiful country setting.
The Energy of Mandalas Painting Workshop
Watch for online workshop coming soon!!
Join me to paint your intentions of your dreams into your own sacred mandala. We will create sacred space, get clear on what you want to create more of in your life and then go through a fun, step by step, painting journey! This is a very easy process that anyone can create and I will walk you through the process. You will take home your own mandala painting that exudes the energy of your heart's desires. If you have ever created a vision board this is a much more powerful process. We will be creating sacred space so feel free to bring along your own crystals and sacred items to place in your space. This is a meditative art journey!
The Energy of Vision Painting Workshop
Come join me to paint The Energy of Vision! We will begin this art journey with a meditation and an activity to help you get clear on your vision for your future. We will then infuse your painting with these energies so you can begin creating your most desired life!
All painting experience levels are welcome. You must make your payment or place a deposit to hold your spot. Limited to 6 participants. Etransfers or cash payments are welcome, just email Janice at jgallantart@gmail.com to set it up.
Painting Lessons
Paint with acrylics or oils. Develop your skills and understanding of undertones, colors, and compositions. Or just come and paint with us to be among artists and share your ideas. Beginners to experienced all welcome. Choose your own reference images and be guided through your own paintings. Bring you own supplies. (Supply list is available for beginners)  The Creation Guild studios is beautifully located in the country just 2km off QE2. Easy to find and only 25 mins south of Red Deer and 15 minutes NE of Olds. A map will be emailed to you. Limited space $20 drop in (your supplies or $40 if supplies needed).  All levels welcome – ages 12 yrs and up.
Thursdays –  Evening Sessions 6:30pm – 8:30pm    Call 403-507-0987 to register
WVANA Fall Art Show & Gala Evening
Come see me at our annual Fall Art Show & Evening Gala Event!
Friday Evening, October 12th, 7:30pm-9:30 pm is our Evening with the Artists! Your ticket gives you first viewing of all the new pieces from our talented central Alberta artists. And you also get a drink from our cash bar and appetizers, along with live music. Come and mingle. Last year was our first time having this event and there was such an amazing energy there. This year we have added a silent auction of work from our artists. A portion of our ticket sales goes to Central Alberta Pregnancy Care Center. Tickets are $20.00 each or 2 for $35.00. Send me a text or call me for tickets at 403-507-0987 or ask your favorite WVANA artist for details.
Saturday October 13th, 10:00am – 4:00pm is free admission to the public
Open your heART: Yoga & Art Retreat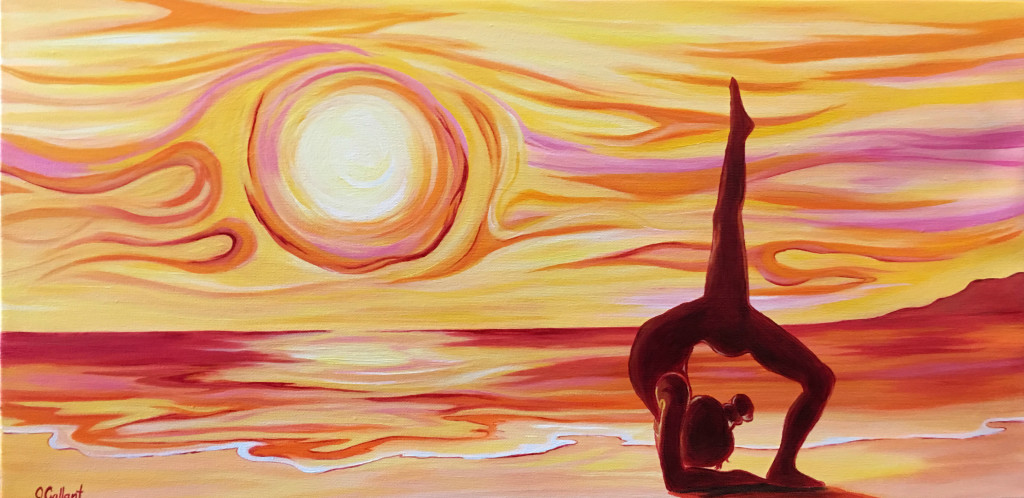 Open your heART: Yoga & Art Retreat
October 19 – 22, 2018
Join Stephanie Cullen and Janice Gallant
in the Canadian Rockies for a 4 day immersion with your creative self.
This will be a rare and exceptional experience in the awe-inspiring Rocky Mountains of British Columbia. It is an idyllic place to slow down and emerge yourself with mother nature. We will embrace the fresh mountain air and the spectacular vistas. A perfect place to recharge and refuel your being with yoga and the creative arts. It will be a journey of discovery in a warm, caring and joyful environment. This magical and peaceful place will touch your heart and awaken your soul.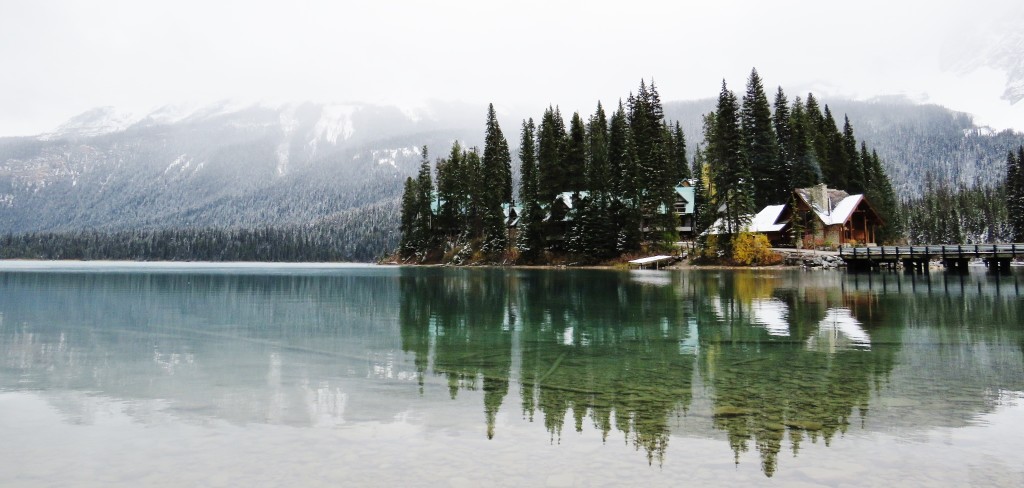 Enhanced by the many gifts of yoga & meditation, this will be a playful and educational experience designed to infuse your life with new perspectives on art-making.
Creativity is oxygen for the soul.
Retreat includes:
2 Daily Yoga practices
Meditation
Creative Art workshops
3 Nights accomodations in luxury mountain lodge with wood burning fireplace in each room.
Delicious & hearty breakfasts and lunches
All Art supplies
Use of hot tub and sauna
Gratuities
Taxes
Extras:
Transportion to lodge
Dinners and alcoholic beverages
Massage treatments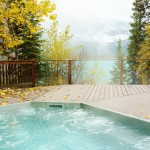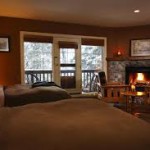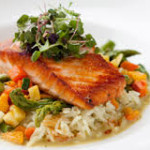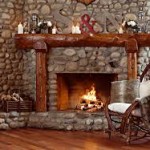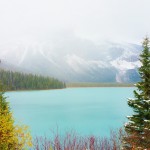 Book by April 1, 2018 to recieve Special Early Bird Pricing!
Single: $1625 ( 1 Queen)
Double: $975 ( 2 Double beds or 1 Queen)
Triple: $775 (1 Double and 1 Shared Double bed)
Quad: $625 ( 2 Shared Double beds)
If you are interested in sharing a room, please notify Stephanie!
A non-refundable/non-transferable deposit of $300 is required for your booking to be confirmed.
Booking and Final Payment Deadline is June 30, 2018
This retreat is open for all levels of yogi and artist!
About Your Hosts: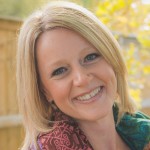 Stephanie Cullen, RYT 500, ERYT 200, YACEP
Through Stephanie's many years of practice; the one thing she has learned is that every moment, every day and every posture is new again…..each breath creates a new experience. It is never complete, it is always evolving.
Through her teachings she hopes to touch the hearts of her students and to introduce them to a place of bliss. A place where they can grow and be their true authentic self. In her classes you will experience a fun-loving kaleidoscope of yoga with artful alignment and creative flows.
Stephanie is inspired by many strands of yoga such as Ashtanga, Iyengar, Vinyasa Flow, Forrest, Yin, Restorative, Yoga Nidra and Meditation. She is a certified Yoga Teacher and has received her 500hour professional training through Gaiatri Yoga. She also is a 300hr certified Yin Yoga Teacher and owner of Blissful Energy Yoga in Alberta, Canada. For over the past 10 years Stephanie has led classes, workshops and retreats within Canada and internationally.
Stephanie pursues yoga and outdoor adventure to strengthen her mind, body and spirit connections. She's always excited to share these experiences with others!!!
You can follow her on Instagram @yogistephanie or through Facebook: StephanieCullen or BlissfulEnergyYoga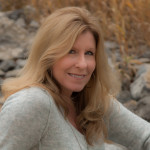 Janice Gallant
Janice Gallant Art & The Creation Guild Studios were created with the intention of promoting the creative flow in everyone, bringing awareness to the need for this balance in our society. Janice is passionate about helping others connect and align with their creative energy source as she says in her book,
"Tapping into the continuous flow of your creative energy source allows you to become the wholly aware architect who builds foundations for the full, rich beauty of your masterpieces to emerge."
Janice believes everyone is creative and loves to help others find their alignment with this creative flow so they can live a life with joy and enthusiasm.
Janice walks her talk and helps others through her art, writing, and teaching. You may find her teaching art lessons, teaching in a classroom, or teaching meditation and speaking about creative energy flow to small groups.
Janice began painting with her artistic father when she was about 10 years old. Her paintings have sold globally and are displayed in galleries in Alberta and Ontario. She received her B.Ed from the University of Alberta and teaches middle school in Central Alberta. She lives on a small acreage with her husband and two dogs. Janice is the president of Wellspring Visual ArtNetwork Association, a not-for-profit organization dedicated to promoting artists in Central Alberta.
You can follow on her website www.thecreationguild.com or through Facebook: JaniceGallantArt, and Instagram @jgallantart
Be lit up, aligned, inspired and in creative flow.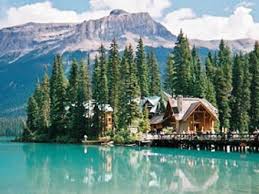 Know before you go:
Emerald Lake Lodge is located 12km outside Field, British Columbia. Between Lake Louise, Alberta and Golden, British Columbia. Drive time from Calgary is approximately 2 hours and 30 mins. The turn off for Emerald Lake lodge is 2km past the town of Field, when heading west on the Trans Canada Highway #1. The Lodge is located 10km down this road.
Upon arrival, please park your vehicle in the GUEST OVERNIGHT PARKING. This will be on your left side as you get closer to the lodge. There are NO VEHICLES permitted across the bridge on the Lodge property. Once parked, a shuttle service will meet you and comfortably transport you to the main lodge where they can check you in and give you keys to your room. A bellman will be ready and happy to assist with luggage.
Special menu request
Special dietary needs can be accommodated. Please inform Stephanie in advance.
BOOKING CONDITIONS
Payment
A non-refundable/non-transferable deposit of $300 of the total amount is required for your booking to be confirmed.
Payment of the balance of the retreat price is due June 30, 2018. If the balance is not paid on or before the due date Stephanie Cullen/Blissful Energy Yoga reserves the right to treat your booking as canceled.
Cancellation
All monies beyond the non-refundable/non-transferable deposit received from the participant will be refunded if the cancellation is made before June 30,2018. No credit or refund is available if the client cancels after June 30, 2018 or if the client does not show up, or leaves early for any reason. Retreats are non-transferable.
Accepted payment methods:
Cash, Cheque, E-transfer, PayPal(4% service fee)
Please send e-transfers to: shantimala8@gmail.com
Please make cheques payable to Cullen Contracting Ltd.
Mail to:
Blissful Energy Yoga/ Stephanie Cullen
RR#2, Box 28, Site 1
Olds, Alberta
T4h 1P3 Canada
(recommended: send via expresspost with a tracking number)
_______________________________________________________________________________________________________________________
Stephanie Cullen, RYT500, E-RYT200, YACEP
403.507.5241
steph@blissfulenergy.ca
www.blissfulenergy.ca
https://www.facebook.com/blissfulenergyyoga
Lokah Samastah Sukhino Bhavantu
May all beings everywhere be happy and free.
March 18th Castle Mountain Painting Workshop
Come to my full day workshop and learn how to paint 'Castle Mountain.'  We will begin at 10:00 am and go until 3:30pm. Lunch is included with your registration of $80.00. Bring your own acrylic paints for this event. (Supply list will be emailed to you once you register.) The Creation Guild studios is beautifully located in the country just 2km off QE2. Easy to find and only 25 mins south of Red Deer and 15 minutes NE of Olds. A map will also be emailed to you.
Call 403-507-0987 to register (limited to 8 participants)
Dream Mandala Event
Take a drive to the country and connect to your dreams at The Creation Guild Studios. Dream Mandala's are a powerful tool to create the life yoiu desire. We will begin with identifying what really makes your heart soar, where your passion lies and what you need to do to feel that every day. This will be followed with a guided meditation to connect with your higher self and learn what the Universe has evolving for you this new year. Then a candle light time to create your Mandala of Dreams for 2018. Bring your journal, everything else will be supplied.
Contact Janice @ 403-507-0987 to save your spot. Directions will be given once you register. (Between Olds and Bowden, only 2 miles from QE2)
$25.00 payable the evening of the event.
Gallery of Work at Different Strokes Gallery in Olds
Janice's newest paintings will be on display at this event happening Friday Oct.13, 7:30pm – 9:30pm (tickets required for this evening preview) and Saturday Oct. 14, 10:00 am – 4:00 pm, (free admission on Saturday). Come mingle with the artists.
To purchase a ticket for the Friday night preview & meet the artist event call 403-507-0987, Tickets are  $20 each or $35 for two
Fundraiser Event for Chinooks Arch Victims Services -Tuesday Oct.24/17
This event will be held at Swamp Donkey Pub, 6:30pm – 9:00pm.  Come join us for some fun painting, a silent auction of a few of Janice's fun paint night paintings and just good times for a good cause. Visit Friends & Art Night Out link for more details.
Dream Mandala Workshop – Thursday Sept. 21/17 at The Bar Wellness & Fitness, Olds
Are you tired of working so hard? Do you feel stuck in life? Do you want more abundance in money, better health, closer relationships? Do you have dreams or a bucket list that are not getting closer? Are you tired of being tired? Do you want more out of life? If you said yes to any of those then join us to learn how to intentionally create your life. Learn how to take a vision board to the next powerful level that brings miracles into your daily life. We are coming up on another season shift (summer solstice) and it is a powerful time for creating and manifesting. The time is now to enjoy a life of fulfillment! $40/person Call 403-507-0987 to register – limited seating for 15 guests
Dream Mandala Workshop – May 12/17 at The Creation Guild Studios
Are you tired of working so hard? Do you feel stuck in life? Do you want more abundance in money, better health, closer relationships? Do you have dreams or a bucket list that are not getting closer? Are you tired of being tired? Do you want more out of life? If you said yes to any of those then join us to learn how to intentionally create your life. Learn how to take a vision board to the next powerful level that brings miracles into your daily life. We are coming up on another season shift (summer solstice) and it is a powerful time for creating and manifesting. The time is now to enjoy a life of fulfillment! $25/person ($10 deposit to hold your spot) Call 403-507-0987 to register – limited seating for 15 guests
Dream Mandala Workshop – May 21/17 at Zenn with Jenn Studios in Olds
Are you tired of working so hard? Do you feel stuck in life? Do you want more abundance in money, better health, closer relationships? Do you have dreams or a bucket list that are not getting closer? Are you tired of being tired? Do you want more out of life? If you said yes to any of those then join us to learn how to intentionally create your life. Learn how to take a vision board to the next powerful level that brings miracles into your daily life. This is Summer Solstice and is a powerful time for creating and manifesting. The time is now to enjoy a life of fulfillment! $15/person Call 403-507-0987 to register – limited seating for 12 guests
Dream Mandala Workshop – Saturday May 27/17 at The Bar Wellness & Fitness in Olds
Message from The Bar Wellness & Fitness: I'm SO excited to announce this workshop collaboration between The Bar & SPECIAL GUEST JANICE GALLANT, local teacher/artist/author of the brand new book "The Creation Guild". Have you heard of Dream Boards or Vision Boards before? Well this is similar to that except a Dream Mandala actually works. It is Native American-inspired, requires zero art skills, no magazine butchering/glue/glitter, and you don't have to display it in your house for all to see if you don't want to. A magical experience... simply by not having to be coated in modge podged sparkles for a week (in my opinion). Meet Janice & I at The Bar on Saturday May 27 at 1030am-1230pm and get ready to get inspired by Janice's story, relax into a guided meditation, drink some kombucha and enjoy some vegan snacks while you take this time to get serious about your life & where you dream to be! Welcome to The Creation Guild where NOTHING IS TOO BIG OR TOO SMALL! NOTHING IS OUT OF YOUR REACH! $33.33 + GST ($35) per person. Please bring a cushion to sit on. Please pre-register & pre-pay by email to happyhourstartsnow@icloud.com