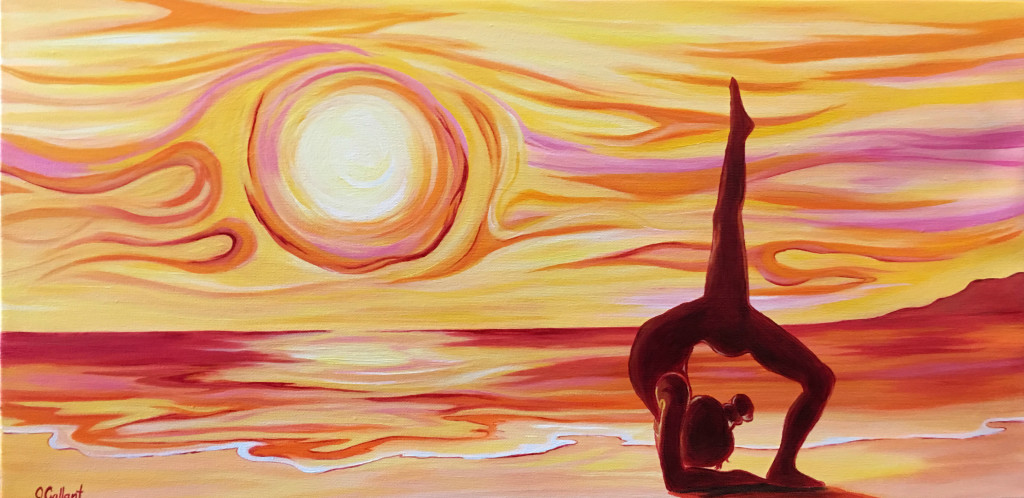 Open your heART: Yoga & Art Retreat
October 19 – 22, 2018
Join Stephanie Cullen and Janice Gallant
in the Canadian Rockies for a 4 day immersion with your creative self.
This will be a rare and exceptional experience in the awe-inspiring Rocky Mountains of British Columbia. It is an idyllic place to slow down and emerge yourself with mother nature. We will embrace the fresh mountain air and the spectacular vistas. A perfect place to recharge and refuel your being with yoga and the creative arts. It will be a journey of discovery in a warm, caring and joyful environment. This magical and peaceful place will touch your heart and awaken your soul.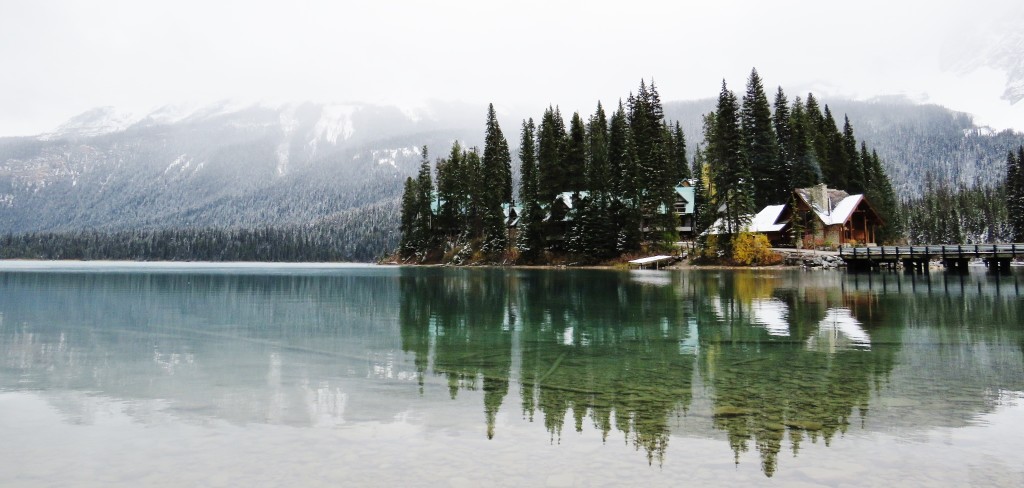 Enhanced by the many gifts of yoga & meditation, this will be a playful and educational experience designed to infuse your life with new perspectives on art-making.
Creativity is oxygen for the soul.
Retreat includes:
2 Daily Yoga practices
Meditation
Creative Art workshops
3 Nights accomodations in luxury mountain lodge with wood burning fireplace in each room.
Delicious & hearty breakfasts and lunches
All Art supplies
Use of hot tub and sauna
Gratuities
Taxes
Extras:
Transportion to lodge
Dinners and alcoholic beverages
Massage treatments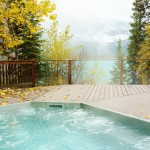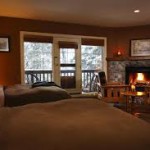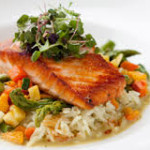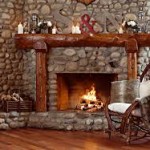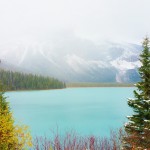 Book by April 1, 2018 to recieve Special Early Bird Pricing!
Single: $1625 ( 1 Queen)
Double: $975 ( 2 Double beds or 1 Queen)
Triple: $775 (1 Double and 1 Shared Double bed)
Quad: $625 ( 2 Shared Double beds)
If you are interested in sharing a room, please notify Stephanie!
A non-refundable/non-transferable deposit of $300 is required for your booking to be confirmed.
Booking and Final Payment Deadline is June 30, 2018
This retreat is open for all levels of yogi and artist!
About Your Hosts: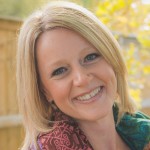 Stephanie Cullen, RYT 500, ERYT 200, YACEP
Through Stephanie's many years of practice; the one thing she has learned is that every moment, every day and every posture is new again…..each breath creates a new experience. It is never complete, it is always evolving.
Through her teachings she hopes to touch the hearts of her students and to introduce them to a place of bliss. A place where they can grow and be their true authentic self. In her classes you will experience a fun-loving kaleidoscope of yoga with artful alignment and creative flows.
Stephanie is inspired by many strands of yoga such as Ashtanga, Iyengar, Vinyasa Flow, Forrest, Yin, Restorative, Yoga Nidra and Meditation. She is a certified Yoga Teacher and has received her 500hour professional training through Gaiatri Yoga. She also is a 300hr certified Yin Yoga Teacher and owner of Blissful Energy Yoga in Alberta, Canada. For over the past 10 years Stephanie has led classes, workshops and retreats within Canada and internationally.
Stephanie pursues yoga and outdoor adventure to strengthen her mind, body and spirit connections. She's always excited to share these experiences with others!!!
You can follow her on Instagram @yogistephanie or through Facebook: StephanieCullen or BlissfulEnergyYoga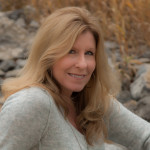 Janice Gallant
Janice Gallant Art & The Creation Guild Studios were created with the intention of promoting the creative flow in everyone, bringing awareness to the need for this balance in our society. Janice is passionate about helping others connect and align with their creative energy source as she says in her book,
"Tapping into the continuous flow of your creative energy source allows you to become the wholly aware architect who builds foundations for the full, rich beauty of your masterpieces to emerge."
Janice believes everyone is creative and loves to help others find their alignment with this creative flow so they can live a life with joy and enthusiasm.
Janice walks her talk and helps others through her art, writing, and teaching. You may find her teaching art lessons, teaching in a classroom, or teaching meditation and speaking about creative energy flow to small groups.
Janice began painting with her artistic father when she was about 10 years old. Her paintings have sold globally and are displayed in galleries in Alberta and Ontario. She received her B.Ed from the University of Alberta and teaches middle school in Central Alberta. She lives on a small acreage with her husband and two dogs. Janice is the president of Wellspring Visual ArtNetwork Association, a not-for-profit organization dedicated to promoting artists in Central Alberta.
You can follow on her website www.thecreationguild.com or through Facebook: JaniceGallantArt, and Instagram @jgallantart
Be lit up, aligned, inspired and in creative flow.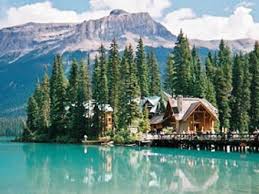 Know before you go:
Emerald Lake Lodge is located 12km outside Field, British Columbia. Between Lake Louise, Alberta and Golden, British Columbia. Drive time from Calgary is approximately 2 hours and 30 mins. The turn off for Emerald Lake lodge is 2km past the town of Field, when heading west on the Trans Canada Highway #1. The Lodge is located 10km down this road.
Upon arrival, please park your vehicle in the GUEST OVERNIGHT PARKING. This will be on your left side as you get closer to the lodge. There are NO VEHICLES permitted across the bridge on the Lodge property. Once parked, a shuttle service will meet you and comfortably transport you to the main lodge where they can check you in and give you keys to your room. A bellman will be ready and happy to assist with luggage.
Special menu request
Special dietary needs can be accommodated. Please inform Stephanie in advance.
BOOKING CONDITIONS
Payment
A non-refundable/non-transferable deposit of $300 of the total amount is required for your booking to be confirmed.
Payment of the balance of the retreat price is due June 30, 2018. If the balance is not paid on or before the due date Stephanie Cullen/Blissful Energy Yoga reserves the right to treat your booking as canceled.
Cancellation
All monies beyond the non-refundable/non-transferable deposit received from the participant will be refunded if the cancellation is made before June 30,2018. No credit or refund is available if the client cancels after June 30, 2018 or if the client does not show up, or leaves early for any reason. Retreats are non-transferable.
Accepted payment methods:
Cash, Cheque, E-transfer, PayPal(4% service fee)
Please send e-transfers to: shantimala8@gmail.com
Please make cheques payable to Cullen Contracting Ltd.
Mail to:
Blissful Energy Yoga/ Stephanie Cullen
RR#2, Box 28, Site 1
Olds, Alberta
T4h 1P3 Canada
(recommended: send via expresspost with a tracking number)
_______________________________________________________________________________________________________________________
Stephanie Cullen, RYT500, E-RYT200, YACEP
403.507.5241
steph@blissfulenergy.ca
www.blissfulenergy.ca
https://www.facebook.com/blissfulenergyyoga
Lokah Samastah Sukhino Bhavantu
May all beings everywhere be happy and free.