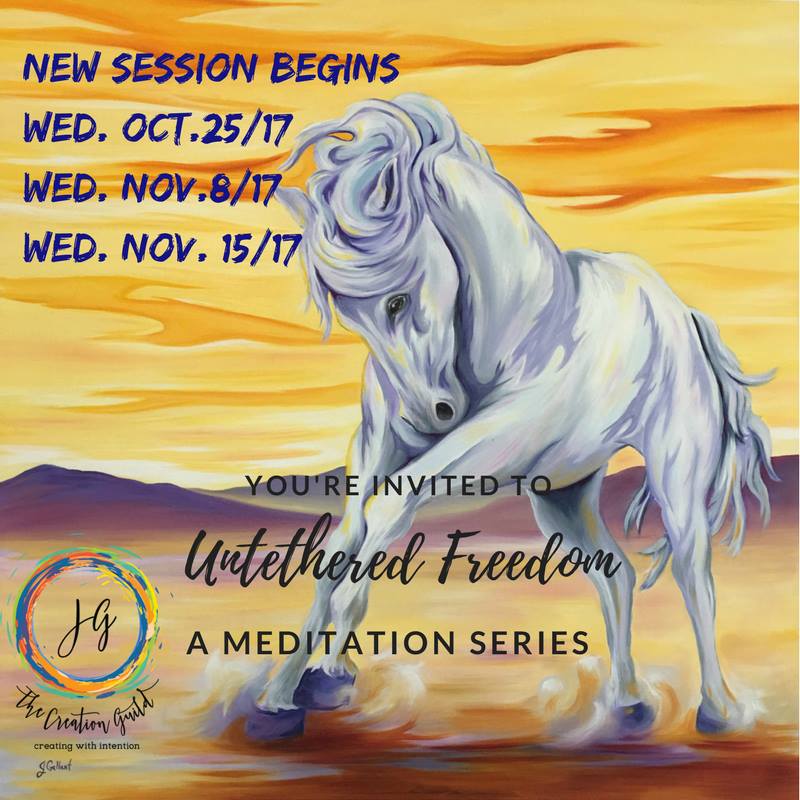 Untethered Freedom Meditation Series
Join us for this three part meditation series. It begins Wednesday Oct. 25 at 7:00pm at The Bar Wellness and Fitness in Olds.
In this series you will learn about the scale of consciousness by Dr. David Hawkins and what it means in your life, how to create a practice of accessing higher frequencies, how to open to the flow and the power of the earth energies, how to remove blocks that are keeping you from moving forward, how to release old energy patterns and finally get rid of repetitive cycles for good, and how doing this work for yourself can not only help you live a life to your fullest potential but also how it helps your family, loved ones and grows your business – the ripple effect.
$99 for all three evenings. No meditation experience needed. To register call Suzanne at 403-556-1424 or Janice at 403-507-0987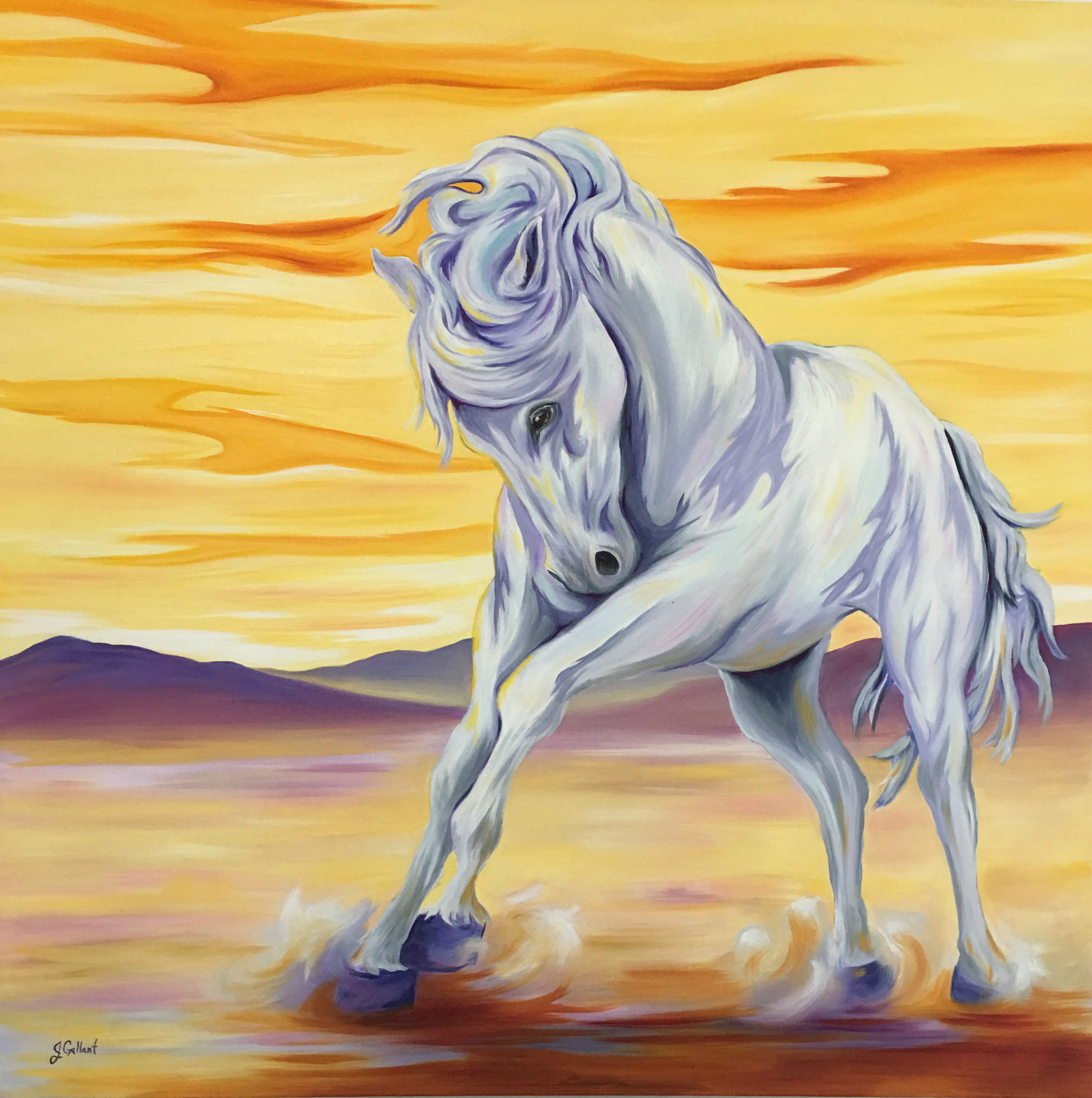 Gallery of Work at Different Strokes Gallery in Olds
Janice's newest paintings will be on display at this event happening Friday Oct.13, 7:30pm – 9:30pm (tickets required for this evening preview) and Saturday Oct. 14, 10:00 am – 4:00 pm, (free admission on Saturday). Come mingle with the artists.
To purchase a ticket for the Friday night preview & meet the artist event call 403-507-0987, Tickets are  $20 each or $35 for two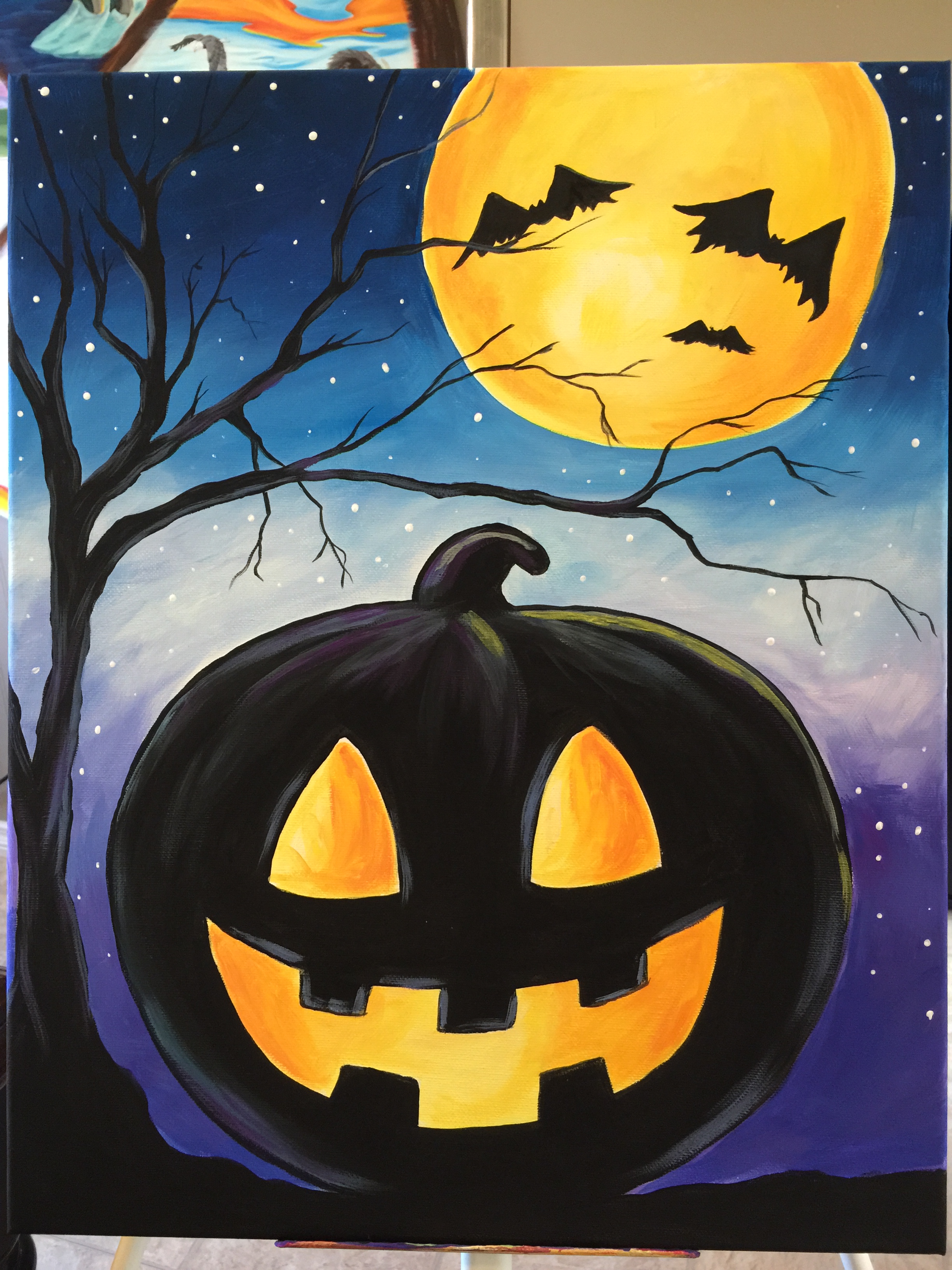 Fundraiser Event for Chinooks Arch Victims Services -Tuesday Oct.24/17
This event will be held at Swamp Donkey Pub, 6:30pm – 9:00pm.  Come join us for some fun painting, a silent auction of a few of Janice's fun paint night paintings and just good times for a good cause. Visit Friends & Art Night Out link for more details.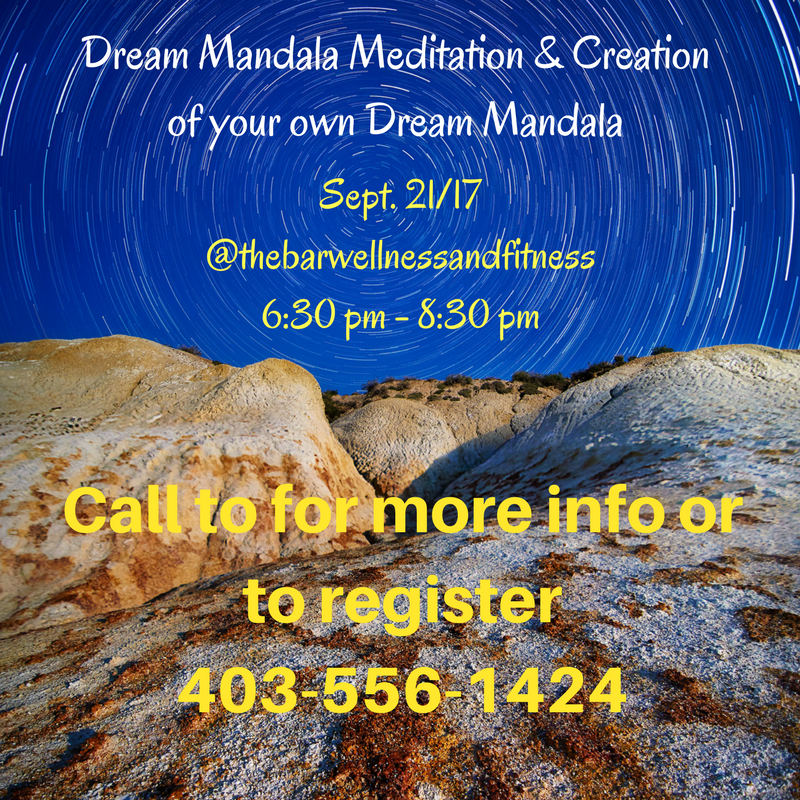 Dream Mandala Workshop – Thursday Sept. 21/17 at The Bar Wellness & Fitness, Olds
Are you tired of working so hard? Do you feel stuck in life? Do you want more abundance in money, better health, closer relationships? Do you have dreams or a bucket list that are not getting closer? Are you tired of being tired? Do you want more out of life? If you said yes to any of those then join us to learn how to intentionally create your life. Learn how to take a vision board to the next powerful level that brings miracles into your daily life. We are coming up on another season shift (summer solstice) and it is a powerful time for creating and manifesting. The time is now to enjoy a life of fulfillment! $40/person Call 403-507-0987 to register – limited seating for 15 guests
Dream Mandala Workshop – May 12/17 at The Creation Guild Studios
Are you tired of working so hard? Do you feel stuck in life? Do you want more abundance in money, better health, closer relationships? Do you have dreams or a bucket list that are not getting closer? Are you tired of being tired? Do you want more out of life? If you said yes to any of those then join us to learn how to intentionally create your life. Learn how to take a vision board to the next powerful level that brings miracles into your daily life. We are coming up on another season shift (summer solstice) and it is a powerful time for creating and manifesting. The time is now to enjoy a life of fulfillment! $25/person ($10 deposit to hold your spot) Call 403-507-0987 to register – limited seating for 15 guests
Dream Mandala Workshop – May 21/17 at Zenn with Jenn Studios in Olds
Are you tired of working so hard? Do you feel stuck in life? Do you want more abundance in money, better health, closer relationships? Do you have dreams or a bucket list that are not getting closer? Are you tired of being tired? Do you want more out of life? If you said yes to any of those then join us to learn how to intentionally create your life. Learn how to take a vision board to the next powerful level that brings miracles into your daily life. This is Summer Solstice and is a powerful time for creating and manifesting. The time is now to enjoy a life of fulfillment! $15/person Call 403-507-0987 to register – limited seating for 12 guests
Dream Mandala Workshop – Saturday May 27/17 at The Bar Wellness & Fitness in Olds
Message from The Bar Wellness & Fitness: I'm SO excited to announce this workshop collaboration between The Bar & SPECIAL GUEST JANICE GALLANT, local teacher/artist/author of the brand new book "The Creation Guild". Have you heard of Dream Boards or Vision Boards before? Well this is similar to that except a Dream Mandala actually works. It is Native American-inspired, requires zero art skills, no magazine butchering/glue/glitter, and you don't have to display it in your house for all to see if you don't want to. A magical experience... simply by not having to be coated in modge podged sparkles for a week (in my opinion). Meet Janice & I at The Bar on Saturday May 27 at 1030am-1230pm and get ready to get inspired by Janice's story, relax into a guided meditation, drink some kombucha and enjoy some vegan snacks while you take this time to get serious about your life & where you dream to be! Welcome to The Creation Guild where NOTHING IS TOO BIG OR TOO SMALL! NOTHING IS OUT OF YOUR REACH! $33.33 + GST ($35) per person. Please bring a cushion to sit on. Please pre-register & pre-pay by email to happyhourstartsnow@icloud.com